Here is another task our team received as part of a course on interior architecture. We were to transform a small flat in Helsinki (32 m2) from trash to treasure. It needed a complete renovation. I drew the floorplan with Photoshop and then made the new plan come alive with Archicad20. The pictures below present the livingroom and kitchen area.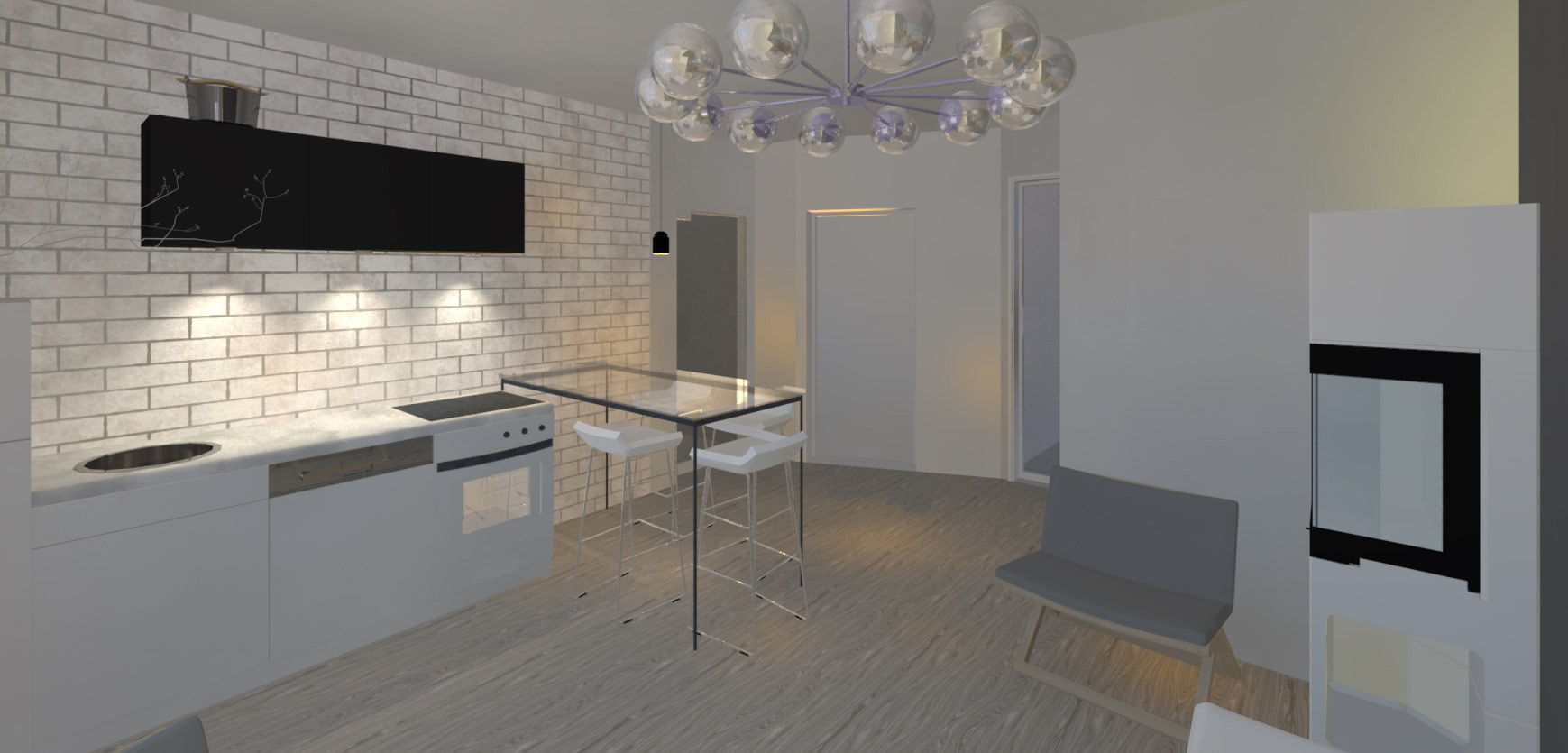 All of the photo renderings are made with Maxon Cine Render. I love how altering lighting conditions can change the whole feeling in the image. Different settings in lights can also have a magical impact on how the materials show on the final rendering result.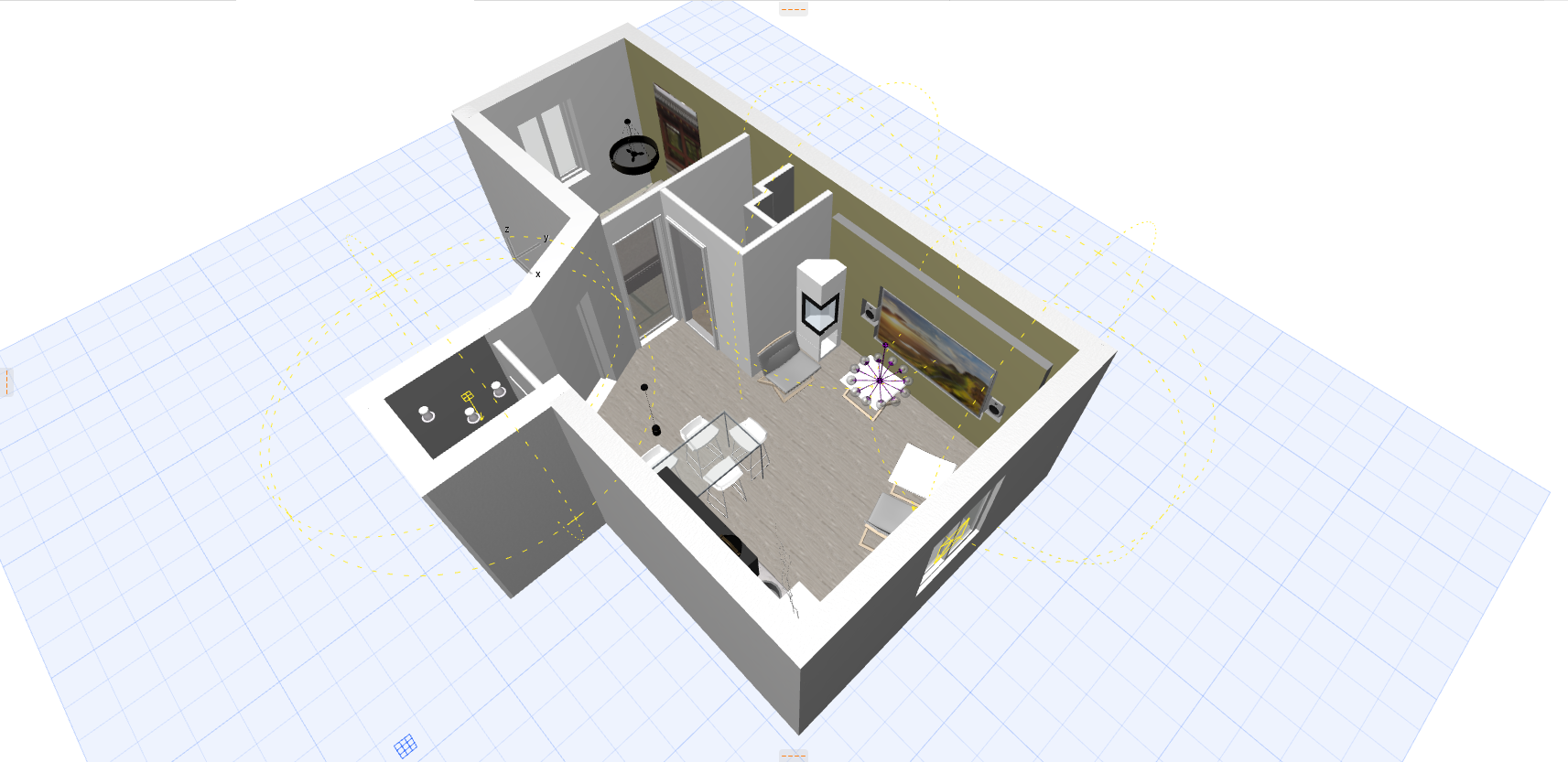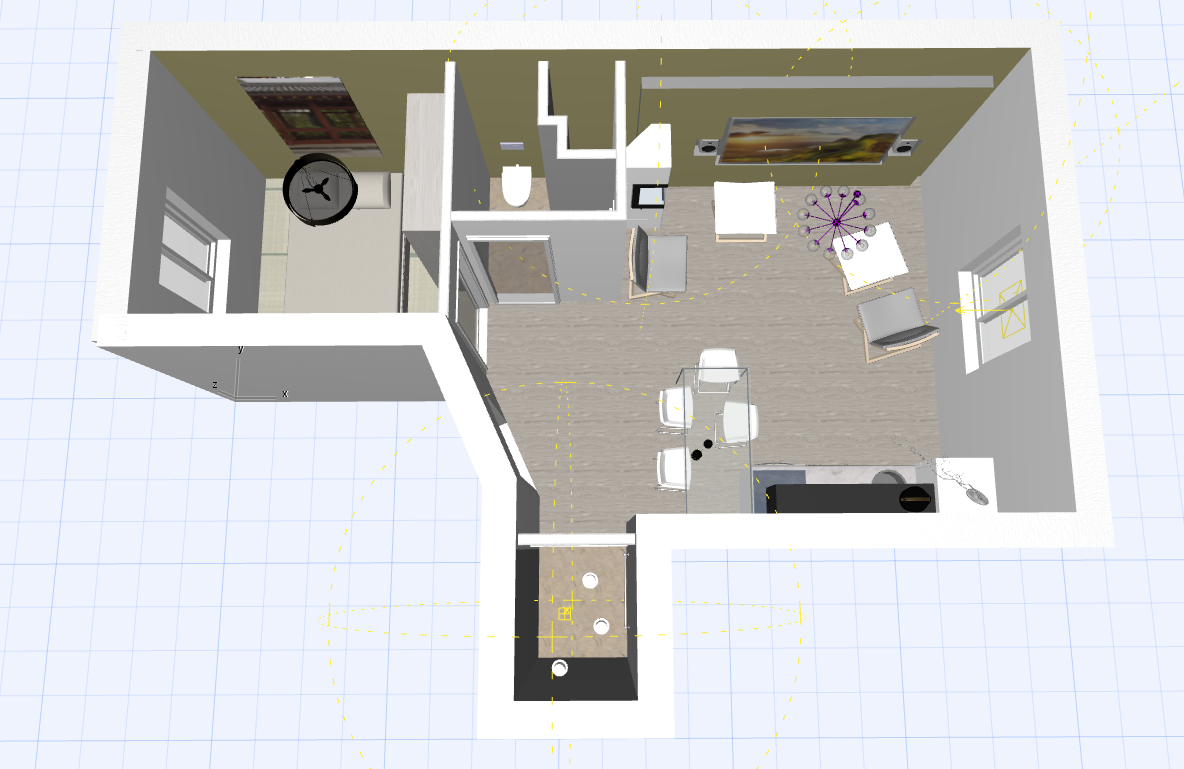 I believe I achieved what our team planned with the materials and furniture. We wanted to use quality materials but at the same time be minimal. Using wood was our plan and here I executed it with oak floor and A few selected furniture items. Because of the limited size of the apartment I used a lot of white and gray colors to give the flat a more spacious feeling. There is also a lot of light colours to reflect light as much as possible.